After a post-festival holiday break Kan-Kan Media Cinema Forum is back this Wednesday 29th of July at 8:00 pm to present another selection of great films from all over the world. This time we focus on recent developments in Indian cinema that take on the topic of disadvantaged parts of the society at the same time creating a very interesting and dramatic films.
TIME: Wednesdays fortnightly at 8:00pm
ENTRY:  FREE !
PLACE: January Cafe, 101 Gaoan Rd, Xuhui Shanghai Metro Zhaojiabang Rd,line 7 or 9 directions here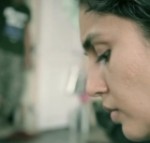 SUJATA (Sujata)
a film by Shlok Sharma
India 2011, Drama, 2011, Hindi (English subs)
Synopsis: A riveting tale of a young girl struggling to escape the clutches of her tormenting cousin.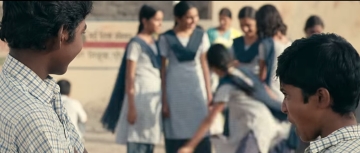 FANDRY
(Fandry)
a film by Nagraj Manjule
India, 2013, Drama, 103′
Hindi, Marathi (with English subtitles)Synopsis:
Love, the most beautiful emotion in all living creatures that knows no caste or boundaries. A young lad (Jabya) falls in love with his classmate. He belongs to a lower caste, his family doing all sorts of jobs in the village to survive. The story touches upon the age old monster of Caste System still lurking large upon the society.