On Wednesday, 14 October Kan-Kan Media Cinema Forum is presenting a screening of Polish films ! (see below for details)
TIME: Wednesdays fortnightly at 8:00pm
ENTRY:  FREE !
PLACE: January Cafe, 101 Gaoan Rd, Xuhui Shanghai
Metro Zhaojiabang Rd,line 7 or 9 directions here
TITLE: HITLER IN THE OPERA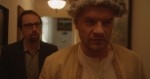 COUNTRY: POLAND
DIRECTOR: Michał Grzybowski
YEAR: 2014
LENGTH: 27min
SYNOPSIS:
A story based on facts. Aaron, a quiet, introverted Israeli opera singer, a star who doesn't shine so bright anymore, arrives in a little theatre in rural Poland to give a guest performance. He evokes both admiration and respect among the theatre staff. Aaron doesn't feel comfortable in the country where Jews suffered so much but, as a professional, he tries to integrate with the crew. During one of rehearsals, he feels that somebody is watching him. To his horror, the man he notices behind the curtain looks like… Adolf Hitler. When he shares his anxiety with the theatre director, she decides that the singer must have lost his mind. Aaron, however, insists that he has become a victim of a cruel joke. What follows is escalation of this absurd situation, caused by a mix of Aaron's paranoia and a certain doze of anti-Semitism, which poses a threat of starting an international scandal and might result in the premiere being cancelled.
TITLE: JOANNA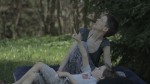 COUNTRY: POLAND
DIRECTOR: Aneta Kopacz
YEAR: 2013
LENGTH: 45min
SYNOPSIS:
In the multitude of blogs on the Internet, one stands out and becomes the common topic of many conversations. The reason why so many people follow Joanna's blog is because it teaches them how to be thoughtful and joyful. She describes her daily life with overwhelming honesty and accuracy. Her goals are as simple as a family trip to the lakes, her planning is as short-term as to witness her little son riding a bike for the first time. Diagnosed with untreatable illness, Joanna promises her son that she will do her best to live for as long as possible. She writes down everything she might want him to learn from her when he grows up.
TITLE: NATURALS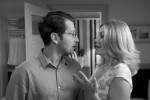 COUNTRY: POLAND
DIRECTOR: Kristoffer Rus
YEAR: 2014
LENGTH: 23min
SYNOPSIS:
"The Naturals" is a subversive comedy in which the release of primal instincts becomes the recipe for a successful relationship. Monika and Piotr (both around 40) are a fairly typical couple where passion and sexual attraction have faded away, but not jealousy. In order to do something about it, they go for therapy, but accidentally they end up at an evolutionary psychologist's office. It turns out that, from the point of view of biology, their desires are perfectly natural and reasonable – justified by reproductive strategies shaped over millions of years of evolution. Monika and Piotr – in order to save their relationship – decide to live according to evolutionary psychology, i.e. how they were shaped by nature.